Your current and legacy gifts provide for holistic education that integrates theology, psychology, and intercultural studies. Your support is an investment in the next generation of Christian leaders who will advance God's work in their local communities and around the globe.
+ Watch Fuller Alumni Yoshimi Enger's Fuller Story
Every gift truly matters because...
Endowment Impact
Academic Year July 1, 2021 - June 30, 2022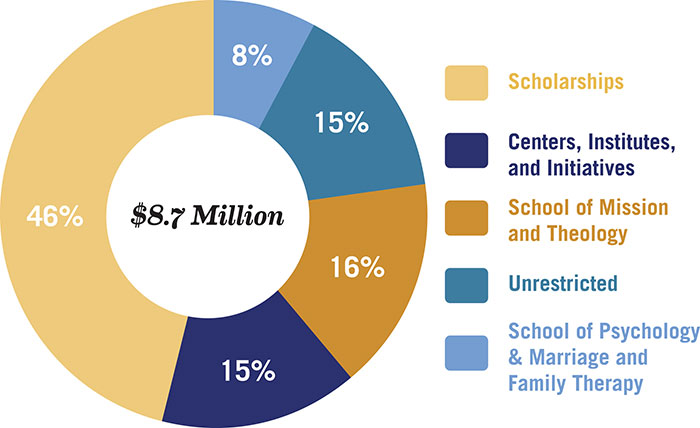 Donor-Advised Fund Impact in 2022
Fuller Donor-Advised Funds support Fuller Seminary and other charitable organizations all over the world. + Learn More
Support to Fuller Seminary and other charities from donor-advised funds | $7,000,000 +
Distinct charities supported by donor-advised funds | 250